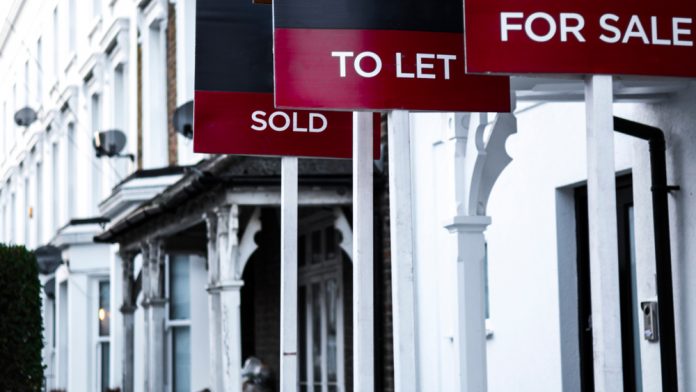 Offering a turn of optimism during a month of lockdown trading, HMRC provided its data for October, which revealed that residential property transactions increased by 9.8% month-on-month from September.
The data, which illustrates all property transactions with vales over £40,000, illustrates healthy demand for UK property. What we mustn't forget, though, is that property purchases can take between four and ten weeks to complete – so assuming a six-to-eight-week timeframe, a lot of these transactions actually began in August and September.
What is positive though, is that the number of transactions reported in the latest figures illustrates the continued upward trend in house sales, with the stamp duty holiday spurring buyers to complete a total of 105,630 transactions through the month of October.
Commenting on the data, Real Estate Partner at DWF, Lee Pickett, said: "This simulated boost to the residential market is having the desired effect of creating volume in the market, but it could also be argued that it is swelling prices too, with average UK house prices now around eight times more than the average UK salary. Mortgage rates are at an all-time low, but that, coupled with the stamp duty holiday, is still not enough for many who want to get a foot on the housing ladder."
Not only have transactions increased month-on-month, but the HMRC data revealed that residential property sales have risen 8% year-on-year for the month of October, which has had a positive knock-on impact on legal and financial services, trades, and moving and haulers.
Speaking on the need for government to continue to incentivise rather than prevent property transactions, Nick Lemming, Chairman of Jackson-Stops, said: "Punitive policies introduced now or in the New Year will only reverse the momentum the market has mounted over the past couple of months. With the stamp duty holiday coming to an end, and an additional 2% surcharge for non-UK buyers expected to be introduced in April, measures must be put in place to prevent transactions falling off a cliff edge."
With that being said, we must remember that as far as the societal benefit of property transactions is concerned, some home sales and purchases are more valuable than others. For instance, allowing young families and first-time buyers to get onto the ladder, or enabling retirees to bolster their retirement assets, are both valuable and necessary phenomena that better the UK's overall standard of living.
Providing extra incentives to property speculators, and encouraging overseas capital to buy up equity in UK property en masse, are both detrimental to UK society in the long run, as they take houses away from those who need them, and increase property prices for everyone in the long-run.