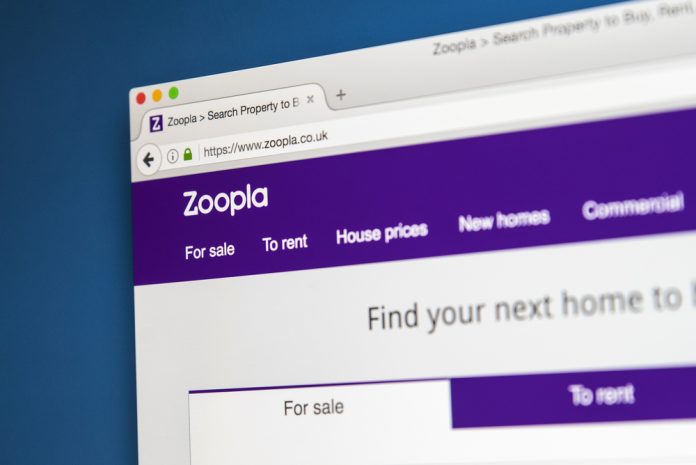 Posting its monthly house price index, estate agency Zoopla (LON:ZPG) said that the first quarter of 2021 is set to record a property uplift with 100,000 additional sales expected to be finalised before the end of March. It added that the 2020 pipeline will spill over into the beginning of the new year, as buyers swarm through the door to take advantage of the stamp duty holiday before it comes to a close.
Having boomed during the summer, Zoopla said that buyer demand subsided once the new lockdown was announced, only to recover once the lockdown actually began – and expected to remain strong for the rest of the year. In fact, for the week ended 15 November, demand for company's property services rose by 34% year-on-year, while house sales were up 38%.
The company added that currently, house price growth is up by 3.5% across the properties on its platform, and it expects its HPI to rise to 4% by the end of the year. While overall sales in 2020 were 6% below the total transaction numbers in 2019, this is up from an anticipated decline of 15%, with London and Southern English actually recording a 7% year-on-year increase in sales.
Zoopla continued, saying that extended restrictions means it does not expect sales to improve in non-English regions, and added that reduced demand in the second half of 2021 could see an annual price increase of just 1% over the next year, with sales volumes roughly in line with what they've seen in FY2020. Even though sales completions are expected to fall by between 20% and 30% once the stamp duty holiday comes to an end, the company believes a lack of new housing stock will keep prices moving steadily upwards in the new year.
Commenting on the company's performance, Richard Donnell, Zoopla Director of Research & Insight, said: "It has been a roller coaster year for the housing market which is ending on a strong note with demand and sales agreed still more than 30% higher than this time last year. House price growth has hit a three-year high and is set to increase further in the short term.
"The high volume of sales agreed this autumn will spill over as completed sales in 2021 and this will support the overall number of sales completed in 2021 at 1.1 million. It has been a remarkable turnaround and completed sales look set to fall just 6% short of last year despite a two-month closure of the market in England.
"There are some challenges ahead as the country battles the impacts of the pandemic on the economy and day to day life. The impact on the housing market is less than in previous downturns as sales volumes have already fallen in recent years and affordability levels are far from over-stretched. We expect housing demand to slow further over 2021 and this will ease the upward pressure on prices which we expect to be 1% higher by December 2021. Lower sales volumes over the second half of 2021 and a growing scarcity of supply will offset weaker demand and support headline pricing levels."