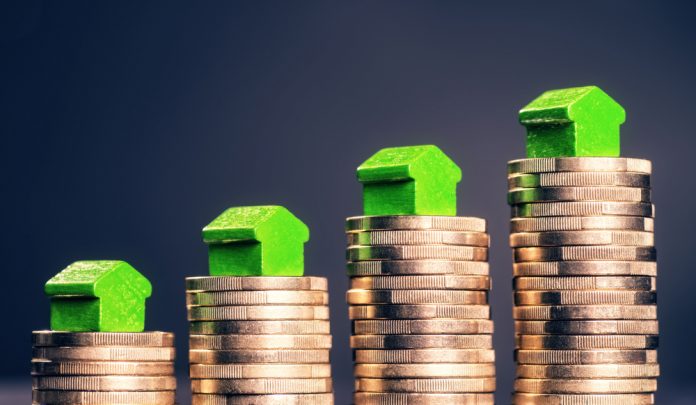 It's little secret that the government's Stamp Duty Holiday has given a real boost to house-buying demand since the summer, and this hasn't been illustrated any more clearly than house prices rising by more than 2.5% during 2020.
Similarly, Zoopla (LON:ZPG) announced in its latest House Price Index that 140,000 more homeowners are waiting to complete on their properties right now, compared to the same period last year. The company's data also suggested that the average price paid for a property in London now stands at more than £666k.
With these facts in mind, along with the government's proposal to free up pensions for property investment, many are now suggesting that the Boris administration are doing more to hinder, than help, first-time buyers. Indeed, the Stamp Duty Holiday offers the greatest discounts to multiple-property-owners and speculators, and this expedient way of drumming up short-term demand will mean that first-time buyers will face even higher prices in coming years.
Speaking on the latest Zoopla data, and the prime minister's misguided 'Generation Buy' initiative, Mary-Anne Bowring, group managing director at Property Law specialists, Ringley Group, said:
"The stamp duty holiday has certainly injected a new lease of life into the housing market, as today's figures reveal that there are currently 140,000 more homeowners waiting to complete on their properties right now, compared to the same period last year."
"We're still seeing a huge demand for new homes in the capital, and we expect this to continue over the coming months, as investor appetite restores and people look towards purchasing a new home for the New Year."
"However, the government's stamp duty holiday has had the counter-productive effect of pushing house prices up higher, further impacting the chances of first-time buyers getting on to the property ladder."
"Rather than the government introducing a stamp duty holiday, more should've been done to help first-time buyers take their first steps, but now we're seeing investors and second-steppers taking full advantage."
We learned these lessons the hard way after 1980, with mortgage and sell-on restrictions being dropped after a few years of right-to-buy. While the policy began by increasing Britain's home ownership rates to their highest ever level – at over 70% – this soon changed as speculators and developers got their hands on previously state-owned real estate.
Building a housing market bounce on the back of property speculation is inviting for the short-term balance sheet, but detrimental for society in the long-run. And the Boris government is either naïve, or deceitful, by making the same mistakes again, under the guise of doing young first-time buyers a favour.
Franz Doerr, CEO at property payments platform flatfair, added: "Behind the bluster of a seemingly booming housing market lie many thousands of young people who have put their dreams of homeownership on hold."
"A persistent shortage of high loan-to-value mortgages, coupled with rocketing property prices, means many prospective first-time buyers face years more of saving before having enough for a deposit."
"Younger people have been most affected by the fallout of Covid-19 and, with the furlough scheme winding down this week, many will face continued financial hardship over the coming months. For many, putting money aside towards a deposit each month will simply no longer be doable."