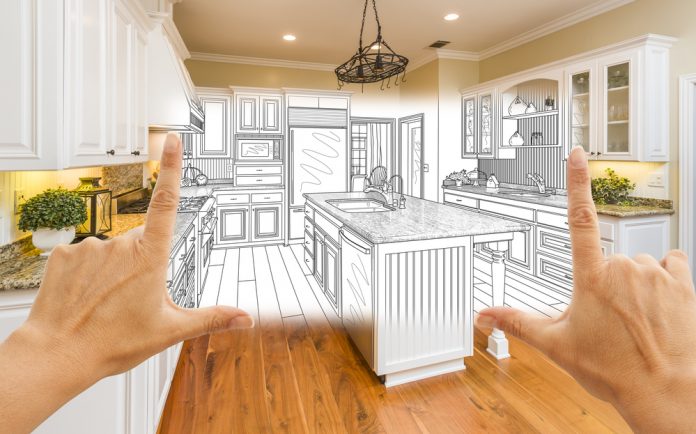 On Monday the Guardian announced that UK home flipping reached a 12-year high in 2020. In response, trades and construction comparison site, MyJobQuote.co.uk, collaborated with property professionals to offer their five steps for making a profit from property flipping.
1. The BRR Technique
Buying, Refurbishing, Refinancing. According to private equity entrepreneur, Abdul Shakur, BRR is about finding a property you think you can add value to with minor or non-costly refurbishment.
Instead of buying it through a full mortgage, the buyer applies for a short-term loan known as a 'bridging loan' which means they may only need to pay 25% of it – the rest is paid by the loan.
The buyer renovates as they wish, and if done to an acceptable standard, when selling they can refinance the property or sell it to someone else for a much bigger profit.
2. Understand your demographic
With a diversity of needs and preferences concentrated within each city street of the UK, a key component of home flipping is thinking about who you want to sell to, and basing your property improvements on factors that suit your demographic's needs.
What's just as important when identifying a target audience is conducting market research to work out what competition there is in the local area. Nailing this allows you make faster and more cost-effective decisions when renovating.
According to the owner of home staging company, Lemon and Lime interiors, Elaine Penhaul, "many people struggle to separate home staging from interior design". She adds that while the former is often neglected, the "return on investment is undeniable", with staged properties selling for a higher price and up to four times faster.
Research and stage a property based on what will attract the widest target audience, and this will maximise your chance of tapping into the emotional favour of prospective buyers, and allow them to envisage themselves within the idyllic space.
4. Declutter and decorate
Decluttering and decorating are among the most important stages in the flipping process. If you're wanting to make a quick sale, chances are the buyer is also wanting to make a quick purchase.
Whilst most buyers will see past clutter and won't base their decisions on it, it can drastically slow down the process and provide them with reasons not to buy. Removing unsavoury items, smells and redecorating (even if slightly) will revitalise the property and highlight the bits they should focus on and detract from what they shouldn't.
5. Highlight your property's assets
Just like applying for a job, highlighting a property's best bits will make your home flipping efforts more likely to succeed. Whether you were problem-free when renovating or riddled with issues you didn't realise were there, focus on what's good about the property and remind the potential buyer how they can enjoy it once moved in.
Emphasising the best bits when marketing the property online can also go a long way, as online property viewings are only increasing. It's important to make all rooms and features look beautiful and enticing, so investing in or arranging professional photographs to be taken will significantly contribute to your success.