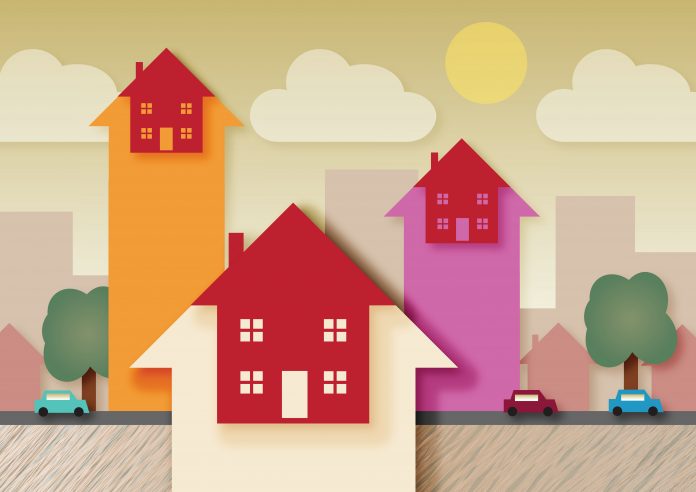 According to the ONS and Land Registry, the average UK house price increased by 4.7% over the year-to-date until September 2020, up from a 3.0% increase by August.
The organisations now say that the UK average stands at £245,000. The average house price in England is up 4.9% to £262,000; Welsh house prices are up 3.8% to £162,000; up by 4.3% in Scotland, to £162,000; and rising by 2.4% in Northern Ireland, to £143,000.
Retaining its top spot as the most expensive city for property, London rose again during the year so far, up to an average house price of £496,000.
The ONS September data confirms what many already knew – pent up demand and the stamp duty holiday has led to five consecutive months of growth. As demand outstrips supply, prices respond with a great degree of inevitability.
House price this September was 'almost double' what it was during the same month the previous year. With the SDLT relief being enacted in July, and transactions taking weeks to be finalised, September data will be among the first to illustrate the true extent of extra demand generated by the Chancellor's discount scheme.
Importantly, though, the almost 5% house price rise in many areas seems to indicate that sellers are effectively pricing in Sunak's stimulus into property price tags, meaning that they will also benefit from the scheme. With the scheme and pent up demand being released – and with the stamp duty holiday ending next March – there is every possibility that current stratospheric trajectory of house prices may not be sustained through the new year. Speaking on the data, Nick Leeming, Chairman of Jackson-Stops, said:
"While all regions of the UK reported growth in September, the South West and the North West led the charge – each experiencing price growth of more than 6% growth. Emerging commuter hotspots, Cheltenham, South Norfolk and South Oxfordshire, performed particularly well, as demand increased for further a-far commuter towns, largely driven by families in the search for more space in the home and outdoors afters months cooped inside during lockdown. This shift is reflective of what our offices are seeing across our network."
"House prices in London also continue to rally and are now 5% up on where they were in April and at a record high. The elephant in the room, of course, continues to be what will happen to prices when the stamp duty holiday ends in March. This policy has been critical in keeping the economy moving throughout some of the toughest conditions this country has ever experienced. The Chancellor has an opportunity with his Spending Review next week to maintain momentum in the market by either extending the policy or by providing relief for buyers elsewhere."