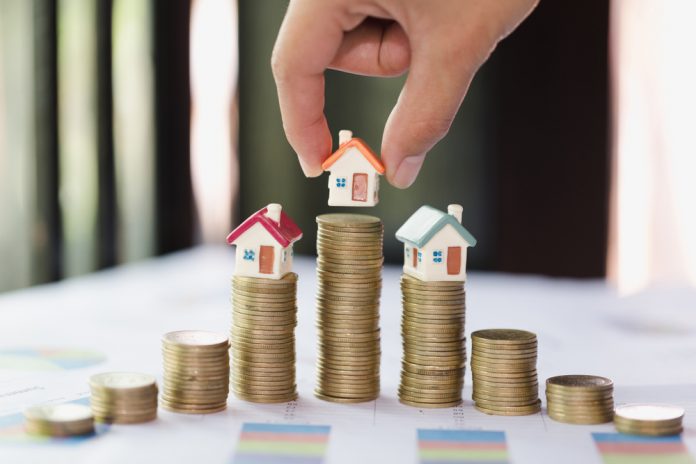 The Nationwide (LON:NWG) House Price Index stated that in September, house prices rose at their fastest rate since the September following the Brexit referendum, in 2016.
The UK average house price jumped by 5% on a year-on-year comparison in September, up to £226,129. Nationwide said this is a new record, though it was some way behind a second record that was set at he same time – the London average house price. Up by 57% since 2007, the average London house price is now £480,857, more than double the national average.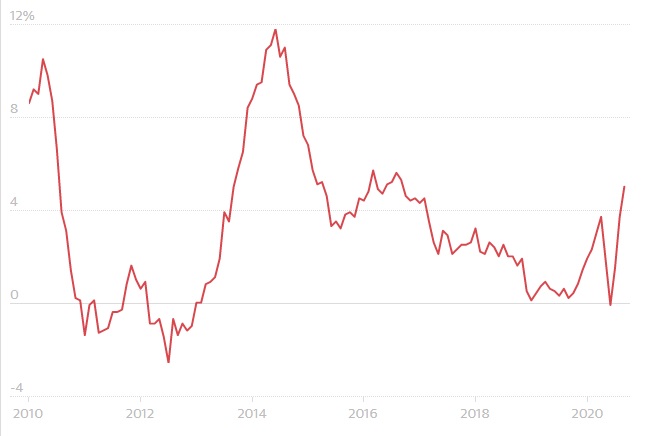 As stated by Nationwide's chief economist, Robert Gardner: "The rebound [in UK prices] reflects a number of factors. Pent-up demand is coming through, with decisions taken to move before lockdown now progressing."
"The stamp duty holiday is adding to momentum by bringing purchases forward. Behavioural shifts may also be boosting activity as people reassess their housing needs and preferences as a result of life in lockdown."
Month-on-month, house prices rose by 0.9% in September, having increased by 2% in the previous month, according to NatWest. Most of the increases were recorded in the southwest of England and regions surrounding London, both of which posted price rises in excess of 5%. Meanwhile, in Scotland and the northwest of England, the pace of annual growth decreased during the recent quarter.
Some economists are warning, however, that the current house price boom doesn't have legs. As was previously declared by the CEBR, house prices could fall by as much as 14%, with unemployment forecast to hit 8% by year-end, and the Chancellor's stamp duty scheme set to finish next March.
Speaking on how to make the most of the current price boom, and its downsides, Bankrate UK Mortgage Expert, Nisha Vaidya, commented:
"The surge in house prices may mean that many potential first time buyers are now finding it much harder to get on the property ladder. Prospective buyers should bide their time, read up on their options and be ready to act once the market starts to cool and prices come down.
"On the other hand, property owners who want to sell up and downsize their existing home may want to act quickly in order to take advantage of the current price boom. Those looking to move home should come to the table fully prepared – from knowing how to sell their existing home quickly, to having the right mortgage deal in place – so that they can act fast and secure the home they want."