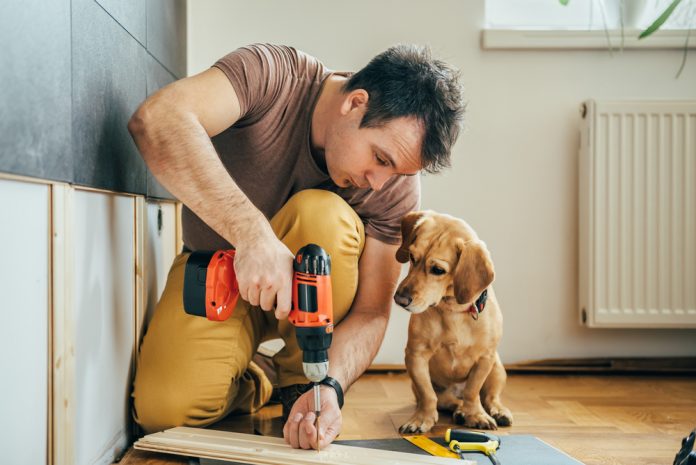 With the Halifax house price index showing that UK house prices are rising at their fastest pace in four years post-lockdown, the majority of home-owners have said they don't expect to postpone planned home improvements, even with an encroaching COVID second wave.
In September, house prices have grown by 1.6% month-on-month, with the average price reaching a record high of £249,870. This increase is due to a range of factors, including the temporary suspension of stamp duty for some homes in England and Northern Ireland, the desire for more space as people continue to work from home, and the pent-up demand which has been carried over from the lockdown.
In line with property market bullishness, construction and home improvement sectors have also enjoyed a resurgence, with Brits either looking to do up their new property or get their property sale-ready before the stamp duty holiday ends in the new year.
Supporting these trends are new data from trades-focused fintech, Powered Now, which shows us that home improvement sentiment is strong, with Brits either trying to squeeze the most value possible out of their property, or trying to improve their surroundings, with more time than ever being spent indoors.
The company's report found that 18% are planning to commence home improvements after COVID lockdown has concluded. Further, 81% agreed that despite Coronavirus, they wouldn't be postponing home improvements work because of a reluctance to have people in their house. In fact, some 18% said that the threat of a second wave had actually inspired them to commence home improvement projects sooner rather than later.
Speaking on the research into the home improvements buzz, Powered Now CEO, Ben Dyer, commented:
"The consistent rise in UK house prices in September is a welcome confirmation of the trend we have been experiencing at Powered Now – the home improvement sector is strongly continuing to recover! This is great news. It means that this important sector is doing its part in helping to recover from the economic downturns caused by COVID-19.
The whole industry is still in catch up mode and projects delayed by the lockdown are taking priority. This has helped to spike demand and we expect it to continue in the short term. Our research has very much confirmed that Brits are still eager to have home improvement jobs completed post-lockdown, treating themselves to a little home-based TLC.
As more people are now worrying about a second wave, we can see that from the sentiments established in this research, tradespeople are more motivated to work and are commencing their work on home improvements even sooner. These concerns are also sure to help the sector bounce back even quicker as people will rush to hire a tradesperson for their desired work."