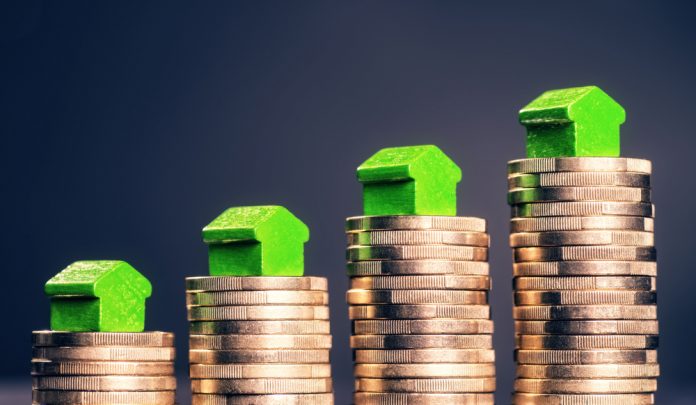 New data from the Office for National Statistics (ONS) has found house prices in the UK to soar by 10% over the year to May.
In the previous months, house prices increased 9.6% and 9.9%.
"House prices grew 10% in the year to May, continuing the trend seen in recent months. Once again it's property prices in London that are showing the lowest annual growth, with the north west of England showing the strongest," Sam Beckett, head of economic statistics at the ONS.
"After dipping in April, UK average house prices saw a slight monthly increase in the month to May 2021, nearly returning to the record UK average house price seen in March." House prices reached a high of £256,000 in March."
Sundeep Patel, Director of Sales at specialist lender Together, added: "House prices rose in May this year, up by 0.9% from the month before. Whilst the average house price in the UK now sits at £255,000, the first taper for the Stamp Duty holiday extension has now ended, so we will start to see if the tapered end to the scheme keeps prices elevated or not," said Patel.
"The government's tax cut was certainly a successful initiative in bolstering the housing market throughout the pandemic. Hopeful buyers rose to the occasion and made the most of the stamp duty holiday causing house prices to surge in relation to average incomes. 
"However, the rate of purchasing new properties is likely to slow as we learn to live with the pandemic, especially if unemployment rises as analysts already predict. Additionally, with "Freedom Day" getting the official go ahead, enquiries and demand on housing may be put on hold temporarily while consumers decide if diverting lockdown savings towards staycations and travel takes priority for the rest of the summer months."