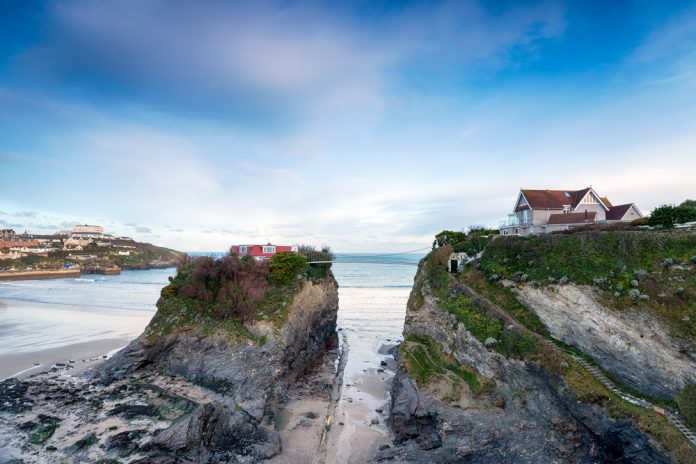 New figures from Rightmove have revealed the most in-demand property market across the UK.
Top of the list is Newquay, where 82% of properties that were put up for sale this year have already sold.
"The stock shortage is the worst I've seen in thirty years and there's just seemingly endless demand," said Bradley Start, who is a partner at Start & Co Estate in Newquay. He added: "It's a mix of locals moving, people buying holiday homes and those relocating completely, which is leading to more out-of-town buyers than we would normally see."
After Newquay is Merseyside and Plymstock in Devon, where 81.8% and 81.2% of properties have sold respectively.
This is in contrast to properties in city centres, which have been selling at a much slower rate. Just 18.4% of properties have been sold in Birmingham city centre.
Rightmove's director of property data, Tim Bannister, said: "Areas around the north and South West are the stand-out sellers' markets right now, and places in Cornwall and Devon are continuing the trend of a desire to move to the seaside and countryside.
"Suburbs are also faring well as some people move further out from the centre of cities. Both sale and rental properties in city centres have been suffering over the past year as the usual appeal to live there has temporarily been taken away, leading to more stock than usual being available, but we may see these start to shift more quickly over the next few months as lockdown restrictions continue to be removed."