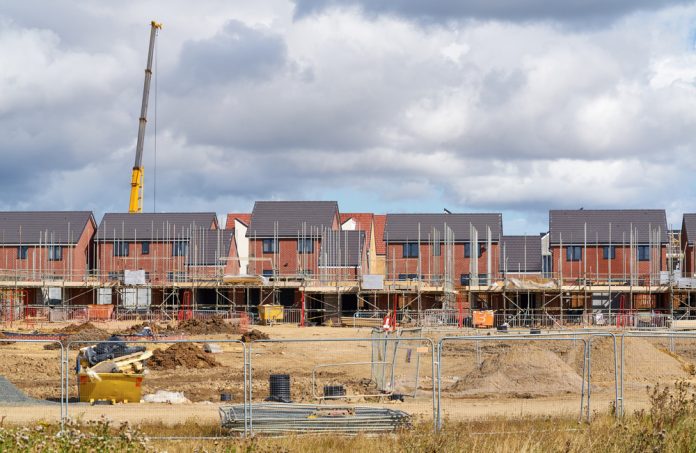 November Construction PMI data, published by IHS Markit, indicates a 'sustained recovery in UK construction output', with the rate of expansion picking up from the previous month.
The organisation noted 'positive signals for the near-term outlook' as new order volumes rose at their fastest pace for more than six years. However, weighing on the performance somewhat, were 'relatively weak' employment trends across the sector, as well as 'stretched supply chains' causing a steep rise in cost burdens.
Rising from 53.1 to 54.7 month-on-month, November's headline construction PMI came in above the no-change reading of 50.0 for the sixth consecutive month, which represented a 'solid increase in construction output', though the rate of growth remained softer than the July peak.
The three broad categories of construction work all reported boosted activity in the recent data, with house building coming out on top in November (at 59.2), despite the rate of growth easing since October. Civil engineering returned to growth in November (52.3), while commercial work increased only marginally (51.9) and at the slowest rate for six months.
Commenting on the sectors, Tim Moore, IHS' Economics Director, said: "House building was once again the stand out performer, while a return to growth for civil engineering contributed to the rise in the headline PMI during November. Commercial construction lagged behind the recovery seen elsewhere in the sector amid subdued demand for office space, retail developments and other corporate projects hit by the pandemic."
PMI data also showed that new business volumes and purchasing activity grew at a 'robust and accelerated pace', led by a recovery in tender opportunities and client confidence. Looking forwards, around 51% of survey respondents predict a rise in business activity during December, while only 16% expect a decline. According to HIS, this indicates the strongest degree of construction business optimism since January.
On a somewhat less positive note, strong construction demand saw a 'sharp lengthening' of lead-times among supply chain vendors, with transport delays and stock shortages being among the most prominent issues, while input costs increased at their fastest rate since April 2019. Further, employment remained a sore area. While redundancies were at their lowest rate since February, some firms report ongoing job cuts amid efforts to reduce overheads.
However, Duncan Brock, Group Director at the Chartered Institute of Procurement and Supply, noted that: "As more work fills the sector's pipelines, the necessity to recruit is likely to become more urgent, and the shortfall could be reversed barring further disruption."
Commenting on the November Construction data, Partner at infrastructure legal practice, Kate Kirby, said: "November's figures show a continued trend of growth in the construction sector, despite the most recent lockdown conditions taking hold in their various forms across the UK during the month. While growth has slowed down in the later part of the year, there is still demand to get new projects off the ground. Similarly, the upturn in the housing market, spurred on in part by the stamp duty holiday, is also adding to a positive outlook."
"Coronavirus has hit all parts of the economy hard and unfortunately, employee numbers have dropped once again despite construction continuing during the latest lockdown measures. However, with the news that a vaccine is to be rolled out imminently, coupled with more testing facilities around the country and in airports, it is hoped 2021 will provide greater job security for those working in the construction sector and beyond."