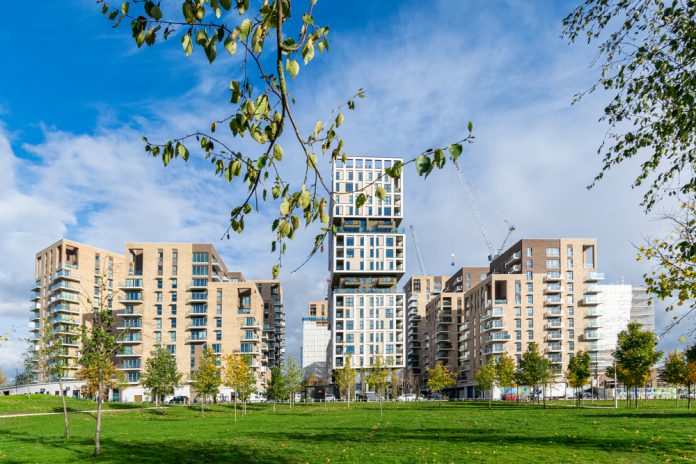 FTSE 100 property developer, Berkeley Group (LON:BKG), booked a mixed bag of half-year results, between bullish summer trading and hampered activity during lockdown.
During the six-month period ended October 31, the Group initially had its performance bogged down by the first round of restrictions, which didn't allow property sales to take place. This was then buoyed by the government's stamp duty holiday, which offered a lift during the summer, and provides the company with an encouraging pipeline of sales post-period-end.
However, despite some auspicious months of trading, the impact of real estate shutdown was reflected in the company's half-year results. Berkeley reported that revenues were down 3.8% year-on-year, from £930.9 million to £895.9 million, while profit before tax fell by a notable 16.6%, down from £276.7 million to £230.8 million.
The company added that the value of underlying sales reservations in the last six months were 15% lower year-on-year. However, the company's outlook remains strong, with cash due on forward sales rising from £1.86 billion to £1.94 billion year-on-year, at the end of the six-month period.
The situation for Berkeley shareholders was equally mixed. While earnings per share fell be 15.2%, from 176.4p to 149.6p, dividend payments more than tripled, from 37.1p, to 124.6p a share.
Speaking on how the company is positioned at the end of the half year, Group Chief Executive, Rob Perrins, said: "[We] have continued to invest in the business; adding four new sites covering 2,800 homes to our land holdings that now includes 28 large, complex, long-term regeneration sites; and increasing our investment in build work-in-progress ahead of the growth in annual completions forecast for the next five years. At 11,000, we now have over 10% more people working on our construction sites than prior to the pandemic."
"Finally, we have developed a new ten-year vision for the business to ensure Berkeley continues to deliver a positive and lasting contribution to society, the economy and natural world, alongside sustainable, risk-adjusted returns for our shareholders. This includes new science-based targets for climate change which ensure Berkeley is fully aligned to the international effort to limit global warming to 1.5°C above pre-industrial levels."
Following the somewhat mixed update, Berkeley Group shares dipped by 0.95%, down to 4,807.00p 14:50 GMT 04/12/20. This price is just shy of its post-lockdown high, and around 1.7% ahead of analysts' target price of 4,727p a share.
Analysts currently have a 'Hold' stance on the stock, while the Marketbeat community gives it a 51.54% 'Outperform' rating. It has a reasonable p/e ratio of 15.32, and a generous dividend yield of 4.41%.