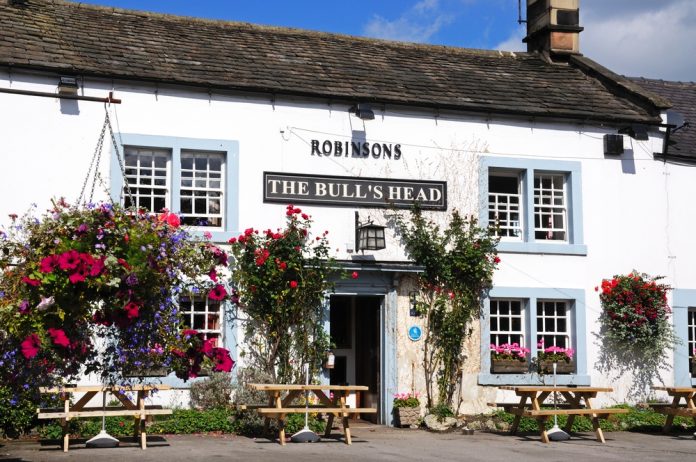 According to new research published by UK estate agent, Jackson-Stops, the village pub is most widely viewed as the lynchpin institution within a quintessential English village.
With more people looking to enjoy country living, and lockdown causing individuals to lean more heavily on local amenities and social ties, a strong and supportive community environment has become a priority for many prospective buyers. With England's villages being the natural destination for open spaces and neighbourliness, Jackson-Stops set out to pinpoint the most sought-after feature of a countryside community.
Having asked 10,000 Brits to identify the most important feature within a village, the estate agent said that 50% of respondents picked the village pub. Following behind in second place was the village pub, claiming 30% of the vote, and the village green with 15% and the church or community hall garnering 5% of overall support. Crucially, the survey was conducted just after England entered second lockdown, which saw many of the sought-after amenities – such as the village pub – close for sit-in service for a month.

Speaking on the data, and the growing demand for moves to the country, Nick Leeming, Chairman of Jackson-Stops, comments: "Quintessential English villages have always been held in high regard as they often boast excellent primary schools, a warm community atmosphere and access to an abundance of greenery. Today, we're seeing a rise in demand for a subset of these well-loved locations, with a surge in demand for 'lockdown proof' villages – these essentially have Britain's most loved community amenities all within a stone's throw of one another."
"Our latest research has revealed that the village pub is now the most sought-after community amenity, a decision driven by a new generation of, often younger, rural relocators, who are keen to maintain a vibrant social life. With more than 50% of respondents stating that these social hubs are now their most desired feature within a village, the nation is undeniably looking forward to raising a glass with friends and family in these British establishments, once it is safe to do so."
"Many pubs and shops acted as vital lifelines, providing essential goods for rural residents throughout the first lockdown and into the summer, with many offering delivery services for vulnerable residents. As a result, more people have been keen to support their local watering hole and local, independent shops as restrictions have eased. This is reflected in 30% of the UK now ranking the village shop as their most important community feature within villages."
Looking ahead, the shift to flexible and home working will likely facilitate further shifts to rural living, with the issue of commuting becoming less pronounced. In fact, Jackson-Stops' Midhurst branch Director, Nick Ferrier, said that the demand to buy village properties from London property owners has not been this strong in years.
Richard Addington, Director of Jackson-Stops' Exeter branch, added: "We have registered a growing preference for homes in village locations since March, especially amongst younger buyers. Lustleigh, Dunsford, Woodbury and Thorverton are particularly popular due to their thriving communities and handsome housing stock." It will be interesting to see how villages adapt, should this supposed deurbanization end up becoming structural – rather than just a fad.