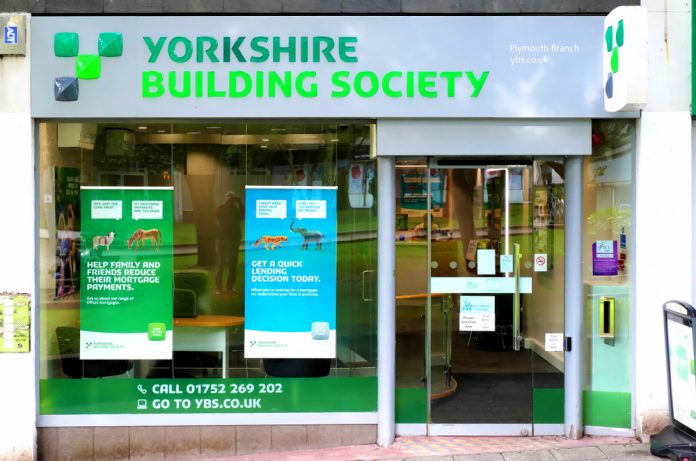 With record-low mortgage approval rates, the Yorkshire Building Society (LON:YBS) has launched a new 90% mortgage designed to tap into the market of first-time buyers who have the will to pay off a mortgage but not the means to put down a 15-20% deposit.
The new mortgage follows news that nine in ten of the 90% mortgage packages on the market in March have since been scrapped. With just 78 such deals remaining from a 'handful' of lenders, the new Yorkshire Building Society mortgage will allow buyers to borrow on pre-owned flats and houses, but not new build properties.
However, while initially a catchy offer, there is a sizeable caveat to be noted – the considerable premiums attached to the mortgage. With either a 3.69% two-year fixed rate, or a 3.79% five-year fixed rate, the Yorkshire Building Society deal will cost small-deposit buyers far more money than their large deposit counterparts. For instance, those putting down a 40% deposit are eligible for two-year fixed rates below 1.3%, and five-year fixed rates below 1.5%.
Speaking on what more the government can do to help first-time buyers, Cornerstone Tax Founder and Principal Consultant, David Hannah, said: "First-time buyers are in a tougher position than ever, as low-deposit mortgages were effectively wiped out by the pandemic, and its resulting lockdowns. Many banks and building societies are concerned about job losses that could see borrowers struggle to pay their mortgage, as well as negative equity if house prices fall."
"The government needs to do more to help get people on to the property ladder – government-backed purchase mortgage guarantees for borrowers would be a great way to reinstall confidence in the lending market."
"If the term of these guarantees were for five years, for example, the inflation of the housing market during the medium term would wipe off any negative equity on those properties. This would give the market some security again, help buyers, and get the market moving again."
Other stimuli such as an extension of Help to Buy would almost certainly help, but reinstating 95% mortgages is almost essential in helping turn renters into buyers. Guaranteeing their borrowing for the mid-term will give lenders the confidence to bring these products back and restart the market."