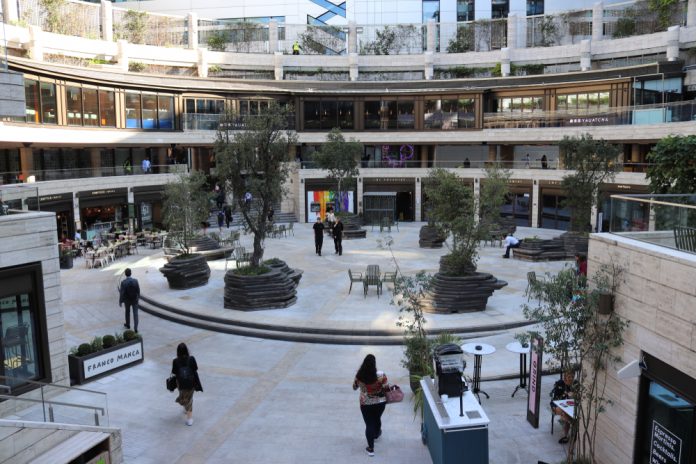 FTSE 100 listed property developers, British Land Company (LON:BLND), saw its shares slide by over 3% on Wednesday, as the group laid out their results for a challenging half year of pandemic trading.
The company noted that its overall portfolio value fell by 7.3%, driven by developments remaining flat, offices falling 3.1%, and its retail portfolio value dropping by a considerable 14.9%.
Meanwhile, the upshot of the trading update was pretty mixed for British Land shareholders. While underlying earnings per share dropped by 34.8%, the company announced that it had reinstated its dividend, and paid out 8.4p a share.
On a positive note, the group sold £456 million of retail assets since April, which were 6.7% ahead of book value. Similarly, it made £219 million from standalone office sales in November (one being £177 million for Clarges Mayfair), and has access to £1 billion in undrawn facilities and cash, with no refinancing requirements until 2024.
Speaking on the performance, outgoing British Land Company CEO, Chris Grigg, said: "I am immensely proud of what we have achieved in my time at British Land.  Today, despite the unprecedented situation brought about by Covid, our business is more financially resilient, our focus on mixed use London campuses is clear and we have an unrivalled pipeline of opportunities."
"We are closer to our customers and our expertise in creating and managing space that reflects their needs has never been more important.  Under Simon's leadership the business is well placed to build on these advantages, navigate the short term challenges and thrive in the long term."
Analysts currently have a consensus 'Hold' rating on British Land Company, and a target price of 451.91p, some 9% below its current level. The Marketbeat community also has a 51.57% "underperform" stance on the stock.