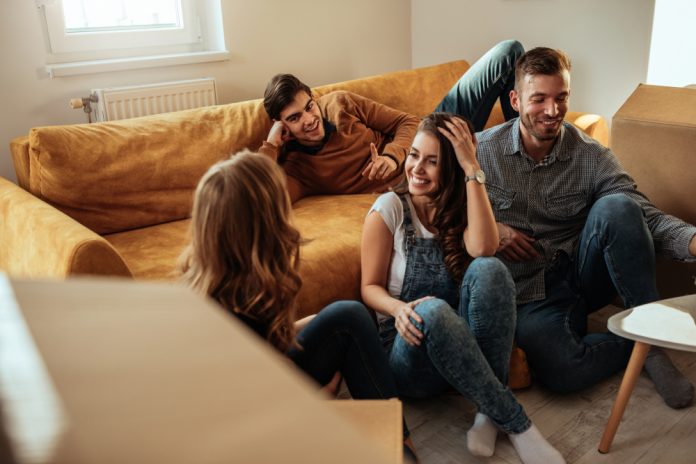 According to research conducted by Barclays (LON:BARC) Money Mentors, flatsharing Brits lose an average of £522 per year – and see friendships damaged – by nightmare housemates that fail to do their part financially.
Across 747,000 flatsharing households, this amounts to a 'staggering' annual loss of £434 million, with 54% of respondents admitting they are worse off because of unreliable flatmates. Similarly, 66% said they are reluctant to live with a good friend in case it ruins their relationship.
Over the 1,200 UK residents surveyed – not including couples of related people flatsharing – 31% opened shared bank accounts with flatmates, with 37% needing to regularly remind their flatmates to put their share of funds into the shared account. The research also revealed that £46 was seen as the average tipping point for debt, after which people tended to confront their flatmate over the money they owe.
This kind of indebtedness and frustration, though, led to 46% of respondents seeing a good friendship become soured. Around 47% said they'd wait a month for such situations to improve before raising the issue, while 25% said they would speak up immediately and 15% would be particularly lenient, and wait for three months for things to get better.
Speaking on the challenges of maintaining friendships while flatsharing in a pandemic, relationship specialist, Jo Barnett, said: "Maintaining positive relationships is a huge part of our overall happiness – especially with those you see day in, day out, such as your flatmates."
"There is no question it has been a tough year for everyone – pandemic restrictions and a lack of freedom has meant people have a shorter fuse – and this has been heightened for people living in shared accommodation up and down the country.
It wasn't just financial behaviour that caused flatsharing situations to go sour, though. More generally, 35% said messy co-habitants was their biggest gripe, while taking food without replacing it affected 30% of respondents, and 28% were irritated by flatmates inviting friends over without asking.
By-and-large, though, the majority of issues with flatsharing have a financial basis. 30% said they'd started arguments over flatmates not chipping in for shared staples like toilet paper, bread and milk, and 27% had had serious arguments over flatmates not paying bills on time.
The COVID issue certainly exacerbated existing pressures, with 66% of people in shared households saying that arguments became more intense during national lockdown in March. According to OnePoll data, some 60% said that lockdown even made them reconsider their preferences for a flatmate.
Offering advice on how to make flatsharing a less painful experience during lockdown, Ms Barnett offered her six top tips:
1. Set house rules:
The great thing about living with housemates is that everyone brings something unique to the house. But this also means that you're likely to have different ideas on what is and isn't acceptable at home. The easiest way to ensure the household stays harmonious? Set up house rules that you all agree on. Once you have your bespoke set of rules, be respectful of them and away you go.
2. Tech-iquette:
Set up a house WhatsApp group that helps you keep on track with the house rules – you can use this to share reminders for bills / household matters – but you can also use it as a place to bond with your housemates… who doesn't like being sent a funny meme?
3. Set up a separate kitty and budget ahead:
Budget, budget, budget. Sit down with your housemates, discuss and agree financial household needs, set up a joint account and ask your flatmates to deposit the required funds.
4. Come into the boardroom:
Face-to-face chats as a group really go a long way to relieving pressures and allowing everyone to voice their concerns, as long as they are set up in the right way. You can always disguise one of those 'house chats' by ordering in a takeaway and making it part of a wider catch-up.
5. It's nice to be nice:
Take the time to say hello to your housemates when you see them and ask how they are doing; some people could be struggling without you knowing it.
6. Set up a house cup:
We missed the European Championships this year, those heady summer days in beer gardens following your team were sorely missed. One fun tip would be bringing in your own flat league, award points for food shops, unstacking the dishwasher and cracking out the hoover. We all love a bit of competition (but keep it friendly).