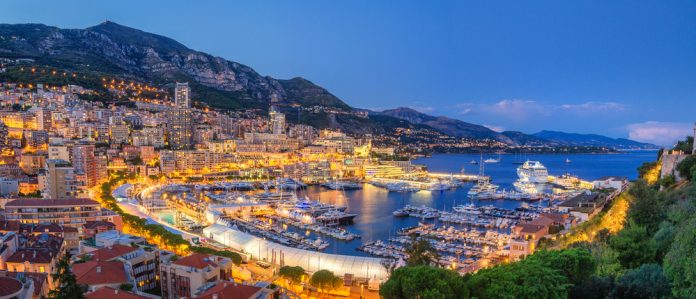 High-net-worth mortgage broker, Enness Global, revealed what it described as 'eye-watering' mortgage deposits paid by the top 1% of homebuyers around the world.
According to the company's data, those buying at the very top end of the market tend to put down deposits of 40%, as this provides them with the ability to "secure the best rates and products at that threshold of the market".
Applying these 40% deposits to sales across 17 of the most prestigious property markets across the world, Enness said that on average, Monaco extracts the largest fees from the super-rich. With an average entry point of almost £20.5 million, the principality encapsulates what it means to be part of the top 1%.
In Monaco, limited space and available properties means that "even the most modest of homes can command a huge price tag". As far as the top tier's mortgage deposits are concerned, current values and a 40% rate dictates that the super-rich can expect to pay around £8.185 million at the top end of the Monaco market – almost 220 times the price of the average UK house deposit.
Following behind Monaco is Hong Kong, which asks ultra-high-net-worths to pay a comparatively reasonable £5.425 million for luxury property, with average deposits of around £2.17 million.
Wealthy homebuyers in Singapore rank with the third-highest mortgage deposit at £1.643m, while in Sydney (£1.333m), London (£1.240m), LA (£1.209m) and New York (£1.116m) they're also placing a deposit of over £1m.
Mumbai and Cape Town are home to the lowest property entry price for the top 1% of global homebuyers at £465,038. Even still, the average high-net-worth will place a mortgage deposit to the tune of £186,015.
Speaking on the mortgage deposits of the uber-rich, Enness Managing Director, Hugh Wade-Jones commented: "It might seem strange that those with the means to buy a twenty million pound house would opt to finance it through a mortgage. However, with the current market still presenting some unheard of rates of interest for those with the financial foundations to secure them, it actually makes very good business sense."
"There are a wealth of private banks that will offer bespoke deals in these instances and by opting for this route, you can not only secure an outstanding long-term rate, but it also opens other doors of opportunity further down the line." 
| | | |
| --- | --- | --- |
| Location | Property Price Entry Point Value of the Top 1% | Average HNW Mortgage Deposit @ 40% |
| Monaco | £20,461,690 | £8,184,676 |
| Hong Kong | £5,425,448 | £2,170,179 |
| Singapore | £4,107,839 | £1,643,136 |
| Sydney | £3,332,775 | £1,333,110 |
| London | £3,100,256 | £1,240,102 |
| Los Angeles | £3,022,750 | £1,209,100 |
| New York | £2,790,230 | £1,116,092 |
| Dubai | £2,325,192 | £930,077 |
| Paris | £2,325,192 | £930,077 |
| Berlin | £2,015,166 | £806,067 |
| Miami | £1,472,622 | £589,049 |
| Beijing | £1,472,622 | £589,049 |
| Vancouver | £1,317,609 | £527,044 |
| Shanghai | £1,317,609 | £527,044 |
| Sao Paulo | £542,545 | £217,018 |
| Cape Town | £465,038 | £186,015 |
| Mumbai | £465,038 | £186,015 |