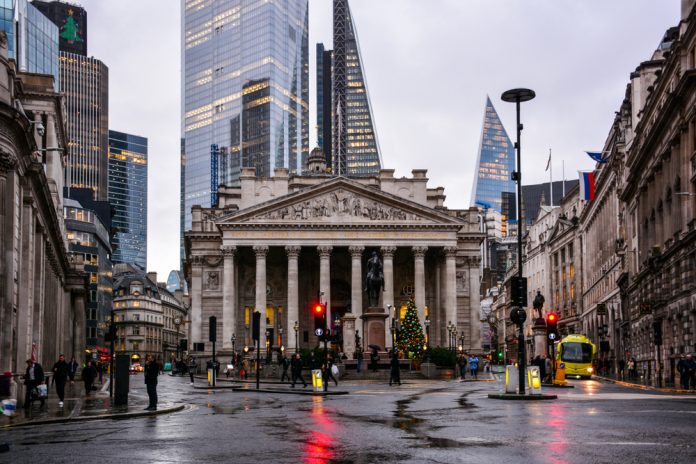 Bolstered by wider market sentiment and news from property stocks Taylor Wimpey (LON: TW) and Countrywide (LON:CWD), the FTSE surged during Monday trading, up by over 4.5% as markets closed for the day.
Taylor Wimpey celebrated 'resilient' demand, with the FTSE housebuilder saying that full-year results were set to be at the 'upper end' of expectations, while the company remained 'confident' about the coming year.
Since March, the company said that the short-term extension of Help-to-Buy, and the Stamp Duty Holiday, saw the housing market boom. It added that its order book currently stands at £3.0 billion, up 11% since July, and with average selling prices ahead of 2019 levels.
Elsewhere, fellow FTSE housing stock, Countrywide, put Taylor Wimpey's 18% share price rally to shame, by posting gains in excess of 40% as markets closed. This followed what the company statement described as an: "indicative approach from Connells Limited to acquire the entire issued and to be issued share capital of the Company, in cash, at a price of 250 pence per Countrywide share."
This early stage takeover proposal would see it taken over by its rival, Connells Ltd, for a valuation of £82 million. Even after today's rally, the company's shares sit just above 205p a share.
Sensical or otherwise, property stocks led the way in FTSE rallies on Monday, and saw the index soar during Monday trading. Speaking on housing sector movements, Joshua Mahony, Senior Market Analyst at IG, commented:
"The housing sector is leading the way today, with positive news from both Taylor Wimpey and Countrywide helping to bolster the sector. Coming off the back of a tough start to the year, Taylor Wimpey is going from strength to strength with a little help from the government."
"The stamp duty holiday has certainly lit a fire under the housing sector, leading to an apparent 7.6% year-on-year rise in prices to October according to Halifax. With Taylor Wimpey expecting profits "materially above the top end" of estimates, traders are seeing value across the sector at large."
"Crucially, the government's decision to allow viewings to continue during this second lockdown does ensure the sector can take advantage of the remaining demand surge coming thanks to Rishi Sunak's stamp duty holiday."