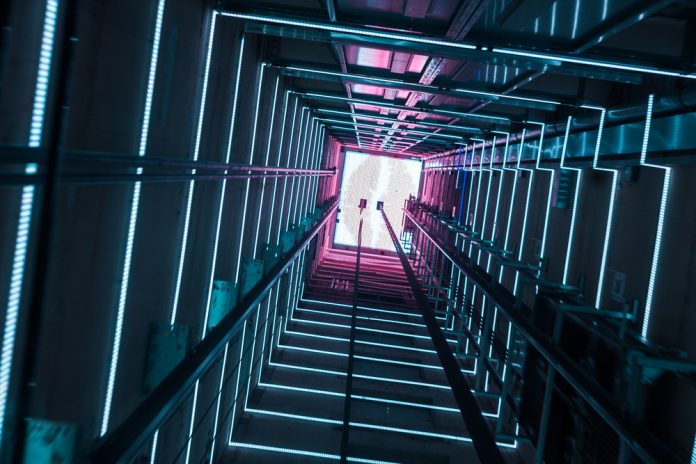 Elevator and escalator manufacturer and installation Group, KONE Group (HEL: KNEBV), announced the launch of its Office Flow elevator, to "meet the evolving needs for smart and sustainable high-rise buildings".
The company said its new technology has been co-created together with its customers and users, and, featuring "touchless access, and predictive elevator calling, it integrates with mobile devices, removing the need for key cards and tags".
KONE added that Office Flow features a destination control system, visitor management and guidance, and Application Programming Interfaces that securely connect elevators with a growing range of solutions and services. The company said "Service robots, navigation apps, smart office and visitor management solutions, or customer-branded applications can be integrated".
Commented on the Office Flow launch, the company's Head of New Services and Solutions, Hanna Inget, said: "KONE Office Flow is a new solution for the times we are in today as well as the future we want to create,"
"We want to help our customers adapt, particularly as they navigate the effects of the pandemic. The workplace of the future will be a dynamic mix of both the physical and the digital, where offices need to be flexibly modified to meet evolving demands. Personalized experiences boost innovation, attract talent and ensure the overall well-being of employees. KONE Office Flow is a flexible, connected solution that grows with your needs and adapts to the digital future of the workplace."
KONE continued, saying that it will introduce a complete range of flexible solutions for its high-rise customers, which will help to improve the planning, construction and operation of taller buildings. It added that its DX Class elevators will also be available in selected markets, and will offer options for connectivity and a customizable user experience, using dynamic displays, sound and lighting, and materials with anti-stain, anti-scratch and anti-bacterial surfaces.
"We want to rethink high-rise because of the exciting opportunities we see in the future together with our customers," said Tomio Pihkala, EVP, New Equipment Business, KONE. "With a combination of physical design, digital technologies including AI, as well as new services, we can change the game in terms of what is the best people flow experience and how that can evolve in a high-rise environment. We are taking a quantum leap towards smart and sustainable urban environments."