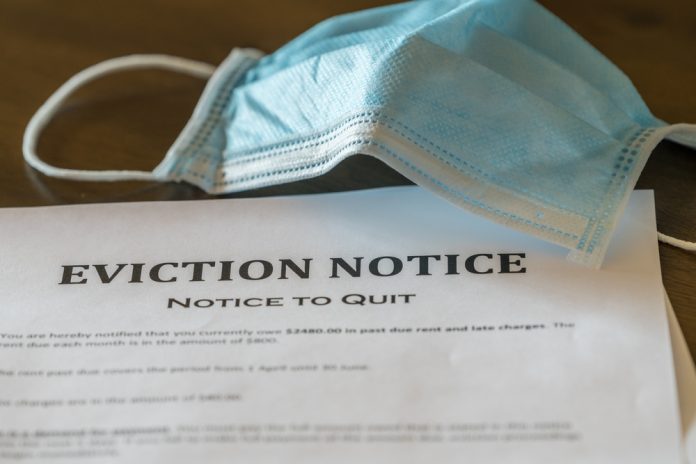 According to research conducted by rental tech firm flatfair, just under a quarter of private renters could fall behind on rent payments, in the areas worst-hit by the COVID pandemic.
As the government's Job Retention Scheme comes to an end this month, almost 25% of furloughed workers are expected to be made redundant in the UK. In towns such as Crawley, which has high proportions of both private renters and furloughed workers, over 5,000 working people are facing redundancy, and will this be in the position of trying to pay rent during lockdown conditions.
For many, this will be an insurmountable task, and this is illustrated in flatfair's findings, with as many as 23.8% of the West Sussex town's private renters set to be out of work and unable to make rent payments. Here are the ten local authorities flatfair has identified as being at risk of seeing a spike in private rent arrears:
All of the locations listed are expected to see more than 10% of private renters lose their jobs and thus unable to pay to keep themselves in their current accommodation.
In a similar situation to Crawley are the Local Authorities of lower-income areas such as Blackburn and Sunderland, where 19.5% and 17.9% of private renters are set to be made redundant, respectively.
The flatfair CEO, Franz Doerr, commented on the findings:
"While the Government's job retention scheme has ensured many thousands of workers have avoided unemployment, not every job is salvageable."
"Thousands of out-of-work renters face the very real possibility of also losing their homes if they are unable to keep up on rent payments. It is, therefore, up to both landlords and their tenants to be proactive and work together to find a solution."
Arguably, it is also up to the government. If the Boris administration wants people to observe lockdown, he must offer them sufficient support to do so. Having people lose their jobs and go on benefits will cost the government money – just like a furlough scheme would.
The issue with this terribly short-sighted approach of allowing people to become redundant is that once the COVID crisis ends, they won't even have a job to return to. What the government is actually doing is creating long-term dependency.