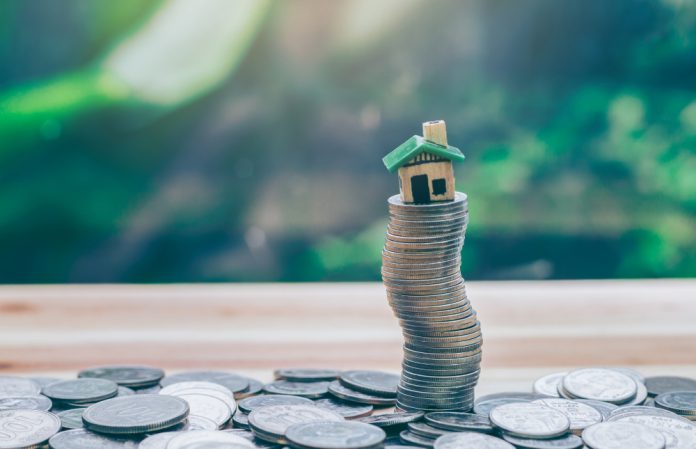 According to the ONS, UK house prices increased by 2.5% between the start of the year and August 2020, and up rapidly by 2.1% since July.
Similarly, HMRC estimated that 98,010 UK residential transactions took place in September 2020, down by just 0.7% year-on-year, but zooming up by 21.3% from August 2020.
The ONS also reported that The East Midlands was the English region with the greatest annual price growth, with average rates rising by 3.6% to £202,000 in the year to August 2020, while the national average sits not much shy of £250k.
Responding to HMRC's statistics, Nick Leeming, Chairman of Jackson-Stops, commented: "Today's data from the HMRC paints a positive picture of how the stamp duty holiday announced in July has helped the property market sustain strong levels of activity in what could have been a rather uncertain time for the industry. The perfect blend of pent-up demand, the need for change and significant stamp duty savings has resulted in a strong uptick in activity with over 98,000 residential transactions recorded in September."
"The property market has been on a clear upward trajectory since the housing market lockdown ended in May, with residential transactions up 21.3% in comparison to the month prior and lagging only 0.7% behind that recorded this time last year. This annual decrease is only to be expected but we do anticipate October's figures to show the gap continuing to close as agents' pipelines continue to convert in the lead up to the New Year. On the ground, our offices echo today's positive figures, with accepted offers, sales and new listings all up month on month across the Jackson-Stops Group."
"Although transactions are seen as providing a better barometer for the health of property market, it's positive to see house prices registering a significant uptick across the piece, according to the ONS today. The East Midlands, North West and London are all performing particularly well, highlighting the current demand for property in these regions. With the anticipation of a potential second national lockdown, and the countdown to Christmas now on, buyers are moving quickly when the right property at the right price comes along, and so we should continue to see this strong market activity continue throughout the coming months."
Further, DWF real estate partner at global legal business, Lee Pickett, said prices have been 'rising steadily' into the second half of the year, which he attributes to a mixture of demand returning and a lack of suitable housing stock coming onto the market. He adds:
"What's interesting is that the data doesn't yet reflect the effect of the stamp duty holiday for house sales in England and Northern Ireland, implemented in July, as it can take around 6-8 weeks at least to complete a house sale. So we will have to wait for next month's data to get a clearer picture on that, but with prices continuing their upward trend even before the stamp duty intervention, we can expect to see even greater increases next month as home movers return to the market.
"This is potentially good news if you're a home owner as the value of housing stock is rising and mortgage interest rates are at all time lows, but not so great for those hoping to get a first foot on the ladder. Average UK house prices peaked at £239,000 in August 2020 – around eight times greater than the average UK salary of circa £30,000, putting home ownership further out of reach for many.
He finishes by saying that while the stamp duty holiday offers savings of up to £15k on homes under £500k, it will end in March 2021, and at that point the market will likely see a 'dramatic slump' in sales, and potentially a substantial drop in prices.