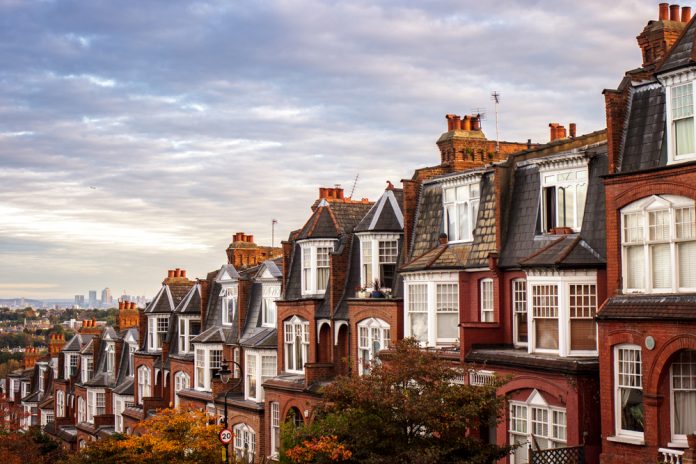 GetAgent's most recent Homebuyer Demand Hotspots Index revealed that all one hundred of the areas they surveyed had seen an increase in buyer activity year-on-year, with only one area seeing demand slip between quarters. What was also interesting to note, though, was that despite being the centre of the UK's fabled house price bubble, London sat as the third least active area for homebuyer activity during the third quarter of 2020.
Ahead of only Aberdeen (at 15%) and Derry (at 33%), London homebuyer demand stood at only 35% – this being measured by the proportion of listed properties that had been marked as 'sold'. GetAgent added that London also observed one of the most marginal increases in demand, up just 3.6% quarterly and 2.3% year-on-year, versus the likes of Dundee, who saw demand increase 25% on both a quarterly and annual basis.
The survey did note, however, that London's peripheries continued to perform well, with homebuyer demand remaining strong in Bexley (61%), Waltham Forest (54%) and Havering (54%). Similarly, the greatest quarterly uplifts were seen in Barking and Dagenham (+9%), Havering (+9%) and Redbridge (+8%), while the largest annual increases belonged to Bromley (+7%), Bexley (+7%) and Croydon (+7%).
Speaking on central London, however, GetAgent's survey said that: "The current pandemic continues to stunt the appetite for central London homes, however, with Westminster, Kensington and Chelsea and the City of London ranking as the capital's coldest spots for [quarterly] homebuyer demand in Q3."
Overall, Islington took the hotspot as London's least in-demand area in terms of homebuyer activity, which was down 2% on both a month-on-month and annual basis. Meanwhile, on an annual basis, Camden was the least in-demand area, down by more than 2%. Though, demand for Camden property picked up over the last quarter, leaving Merton and Southwark to join Islington in the month-on-month losers' circle, with both areas seeing demand flatline.

Speaking on the London data, GetAgent Founder, Colby Short, said that: "The meteoric uplift in UK homebuyer demand in the third quarter of this year demonstrates a market that has well and truly bounced back from pandemic paralysis."
"With a higher property price tag, the rebound has been less pronounced in London, although the capital's outer boroughs continue to perform well. As many of us continue to work from home, it's likely that demand for central London homes will remain muted over the coming months and potentially into next year." 
Another factor to maybe consider, and not discussed in the research, is that London property may not have seen much of a decline in domestic demand. Instead, most people who work in London either choose to, or can only afford to live in peripheral zones, and therefore demand in these areas has continued to grow.
Meanwhile, demand for central London property has fallen. This might have something to do with a reduction in transactions by overseas buyers or speculative property investors. In short, there is less certainty that central London prices are a safe investment for high-cap property investors. Many of us should actually think of this as a positive; even if it only lasts for a short while, regular buyers might take comfort that London prices aren't currently moving further and further out of their reach.