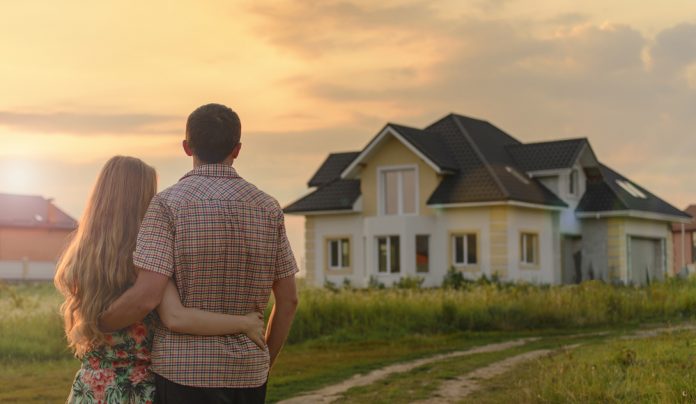 According to research carried out by The Guild of Property Professionals, Brits have decided their dream home is a 188 square metre detached house with four bedrooms and three bathrooms.
Features of a dream home
The research asked 2,000 respondents to identify key characteristics in a dream home, such as its size, type of property and number of bedrooms and bathrooms.
It then asked respondents to identify key factors in their 'dream home' such as the size, the type of property and the number of bedrooms and bathrooms. Of this number, 46% said that their dream home would be a fully detached property, while 16% opted for the humble bungalow and 10% saying they'd prefer to live in a flat.
Another key feature in respondents' dream home was a garden, with 79% saying this was a must have. Interestingly, and likely the result of the shift to working from home, 45% said that their ideal home would also feature a home office.
Speaking on other desirable facilities people want in a dream house, The Guild of Property Professionals statement read: "Other desired amenities include a large kitchen (74%), a garage (63%), and a conservatory (54%). Although it seems Netflix's Selling Sunset may have had a role to play with a third wanting to see a swimming pool or spa in their homes, a quarter looking to relax in a home theatre, and 28% wanting to work out at home in their own gym."
However, the dream home is not purely defined by its contents and amenities, but also its location. Interestingly, respondents were increasingly moving away from inner city and towards rural dwellings for their ideal homes, with a preference for rural environments having risen from a fifth pre-lockdown, to almost 27% of Brits now wanting to live in more open areas.
Where is the dream house cheapest?
According to the Group's research, the cheapest area to buy a house with 188m2, 4 bedrooms and 3 bathrooms is the North East at an average cost of £378,760.
This cost rises if we move to the most desirable region, with the average price for such a property in the South East being £782,333. It then rises again if we want a dream house in the hottest inner city location in the UK, with the average cost of a three-bathroom, four-bedroom house in London coming in at £2,098,337.
To see the full list of regional prices for 'the dream home' in England and Wales, see below:
| | |
| --- | --- |
| REGION | AVERAGE VALUE |
| INNER LONDON | £2,098,337 |
| OUTTER LONDON | £989,235 |
| SOUTH EAST | £782,333 |
| EAST OF ENGLAND | £682,837 |
| SOUTH WEST | £604,471 |
| WEST MIDLANDS | £510,389 |
| NORTH WEST | £487,910 |
| EAST MIDLANDS | £469,208 |
| YORKSHIRE & THE HUMBER | £446,818 |
| WALES | £405,183 |
| NORTH EAST | £378,760 |