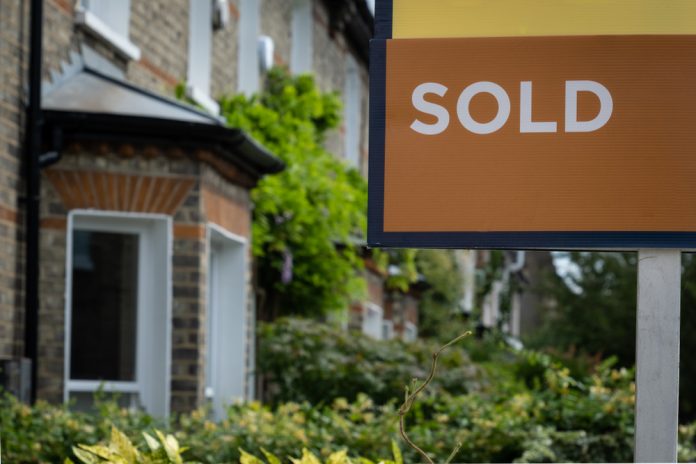 On Tuesday, HMRC published its data for UK property transactions in August, with a clear upward trajectory since re-opening in May, though still well down on sales volumes from the year before.
The government department said that the provisional seasonally adjusted estimate of UK residential property transactions in August stood at 81,280, up 15.6% from July. This represents consecutive monthly growth, with 70,710 property transactions in July up 14.5% on the previous month.
However, while property transactions have increased month-on-month since May, this burst of pent-up demand and stamp-duty-exempt-buyers are still far short of transaction volumes for the previous year. Indeed, HMRC reported that transactions in July were down year-on-year by 27.4%. And even in August, as the sales taking advantage of stamp duty relief began filtering into the data, monthly sales were down 16.3% year-on-year.
This is unsurprising, given the uncertain climate and most people's lack of willingness to make large financial commitments. Speaking on the HMRC data and expectations for the coming months, Chairman of estate agency Jackson-Stops, Nick Leeming, commented:
"Today's data from the HMRC is particularly interesting as the figures include the early impact from the stamp duty holiday which came into effect in July. With housing transactions taking weeks to progress from offer to completion, only transactions towards the end of August are likely to have been spurred on by this incentive. Despite this short window of time, the savings buyers can make coupled with the pent up demand from the housing market's closure, has resulted in a notable uptick in activity with over 81,000 residential transactions recorded in August."
"[…] Looking ahead to the rest of the year, we can expect to see a bounce in the Autumn as pent-up demand continues to build. With people spending far longer in their homes than usual, many homeowners are likely to get itchy feet where their current property is no longer suitable for their needs or lifestyle. Must-movers will continue to drive activity in the property market, with those planning on growing their families, for example pushing transactions through quickly. Towards the end of the year, buyers will be looking to move particularly quickly to ensure they secure their dream property ahead of the stamp duty holiday coming to an end in March 2021."
While this may have some credence, with sellers wanting to avoid the CEBR's predictions of a major price slump in 2021, the idea of a continued upward trajectory for the rest of 2020 is entirely contingent on whether the UK can avoid a second lockdown, and that eventuality is as yet uncertain.