Findings from Zoopla revealed a sharp increase in housing activity as the market opens back up after the coronavirus lockdown.
The impact of pent-up demand from restrictions during lockdown meant a wave of activity in the market helped lift agreed sales by 28% compared to pre-lockdown levels.
The strongest increase was seen in London where it is thought the reduction in stamp duty pushed buyers back into the market.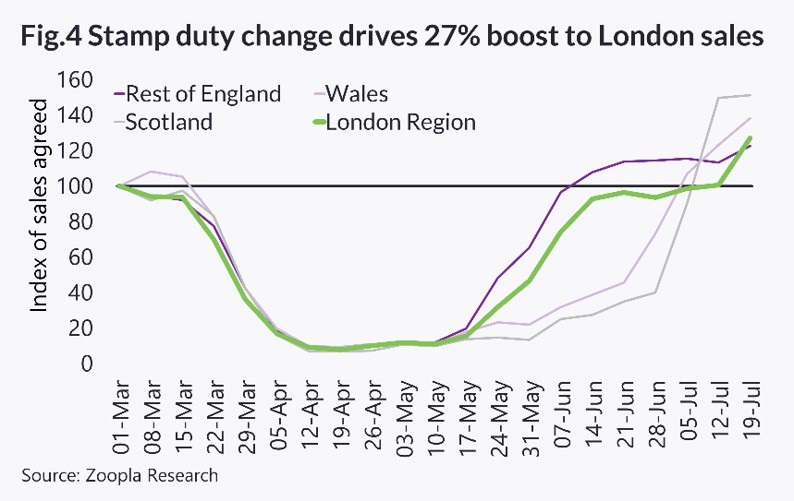 House prices were also steady as the lack of supply meant buyers were unable to benefit from a drop in prices due to a lack of transactions.
"The staggered reopening of housing markets and the added impetus from the stamp duty holiday means we expect levels of demand and new sales to remain above pre lockdown levels over the next 1-2 months," said Richard Donnell, Research and Insight Director, Zoopla
The imbalance of supply/demand was most evident in northern cities such as Liverpool, Sheffield and Manchester. These areas also saw above average increases during the period.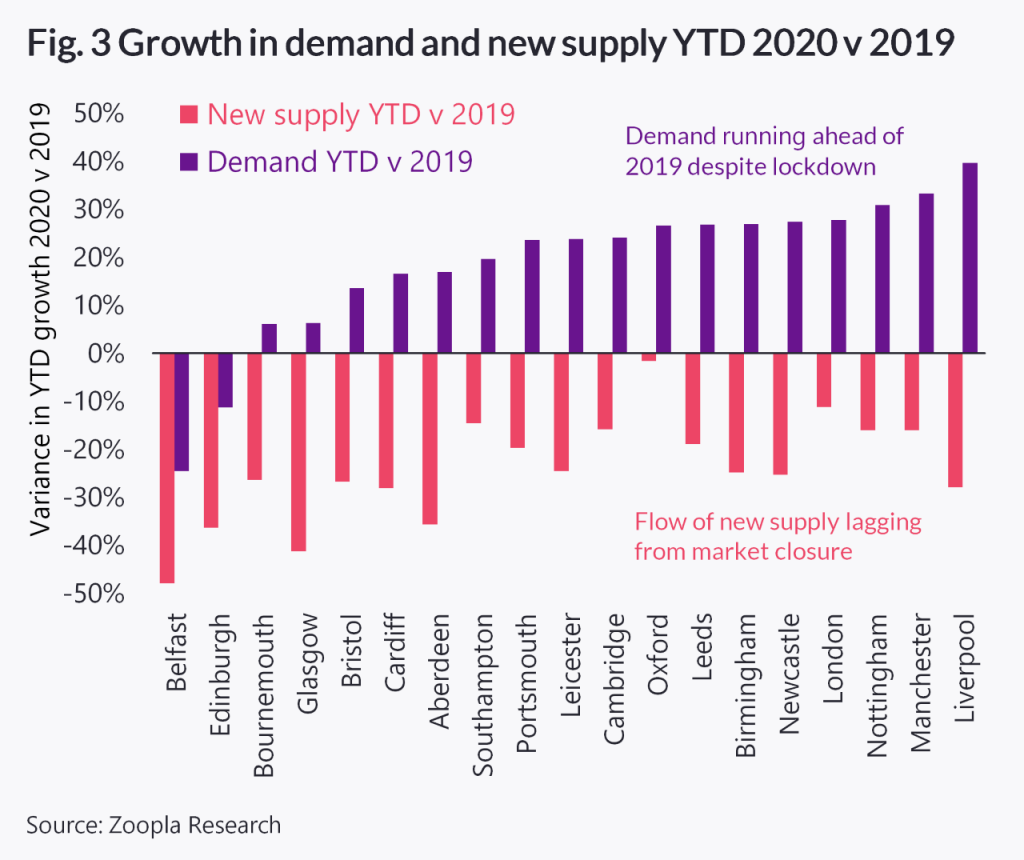 Zoopla also found there was no pronounced decline in housing prices, something that was feared as a direct consequence of the coronavirus pandemic.
However, the housing market may not be completely out of the woods as the furlough scheme continues to support mortgage payments, masking the longer impact of job losses as the scheme ends.