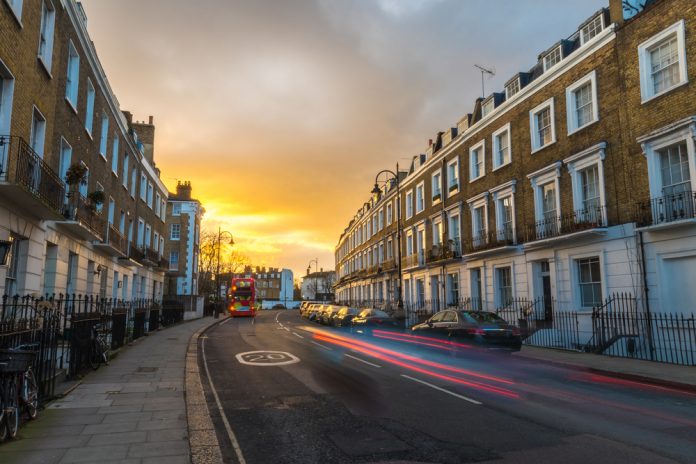 House prices measured by Halifax declined for a fourth straight month in June as the impact of coronavirus dogged in the UK property market.
Average house prices fell 0.1% in June which was broadly in line with data from Nationwide.
Halifax said they saw encouraging signs in the market, including a jump in mortgage enquiries.
The recent data coupled with changes in Stamp Duty suggests the housing market could be set to turn a corner after months of restrictions due to coronavirus.
"Yet another contrasting medical examination of the UK property market and one that shows the impact of an industry-wide lockdown is still lingering with further monthly declines in house price growth," said Managing Director of Barrows and Forrester, James Forrester.
"However, the positives are that prices remain higher on an annual basis despite the turbulent start to the year. This is a much better indicator of market health and one that should reassure the nation's home sellers, as well as bolstering the surge of buyer demand that has already flooded the market since lockdown restrictions were eased.
"We're expecting to see a further boost in the form of a stamp duty holiday…and while this has already drawn its critics, it will only act as a positive stimulus for the market in the long-term," Forrester concluded.
Whilst the pent up demand of buyers during the restrictions have been citied as reason for a jump in activity, some property professionals highlighted the re-entry of overseas buyers to the UK property markets, especially towards the higher end of the market.
"We've seen a promising increase in market activity in recent months, and this has been driven of late by foreign buyers returning to the top tiers of the market, in particular.," said Managing Director of Enness Global Mortgages, Hugh Wade-Jones.

"While domestic activity remains the backbone of the UK property sector, it is this foreign investment that will help spur the market back to full health. Although it might take a little while longer to materialise at the top level, it bodes very well for the remainder of the year where overall house prices are concerned."
There was also warnings that any buyers thinking of holding out until later in the year could see prices rise, meaning they miss out on current softer prices.
"The flip side to this is that with such demand already returning to the market, postponing a purchase until October could see the price of your chosen property increase in value, exceeding the saving you might have made. So any buyers considering such an idea would be ill-advised to take the risk," said Director of Benham and Reeves, Marc von Grundherr